Your contacts for BrauBeviale at the Exhibition Centre Nuremberg
You are planning your exhibition and still have questions about the application, exhibition marketing or the myBeviale.com? Our exhibition team would be happy to help you.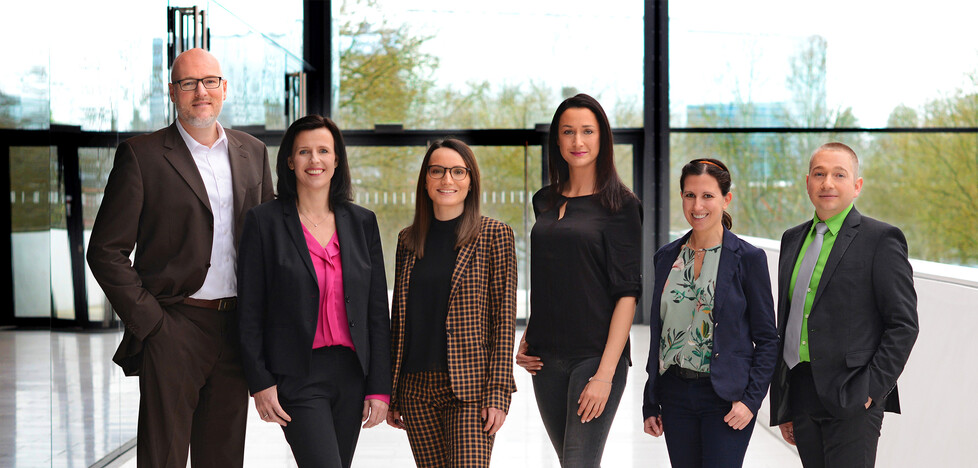 Left to right: Jörg Gebhard, Andrea Kalrait, Maren Erdl, Jannica Geißler, Jasmin Tahayekt, Ronny Sonnenschein
Your personal contact:
Your BrauBeviale exhibition director
Your BrauBeviale exhibition team
Maren Erdl, Jörg Gebhard, Jannica Geißler, Ronny Sonnenschein, Jasmin Tahayekt

F +49 9 11 86 06-12 00 57
---
Your ExhibitorServices team
You would like to make your appearance at BrauBeviale a success? The ExhibitorServices team would be happy to help you with the planning and will answer your questions relating to stand construction, technical equipment and other services.
Contact details for the ExhibitorServices team:
T +49 9 11 86 06-80 00
F +49 9 11 86 06-80 01
send enquiry
International representatives