Measures to protect exhibition participants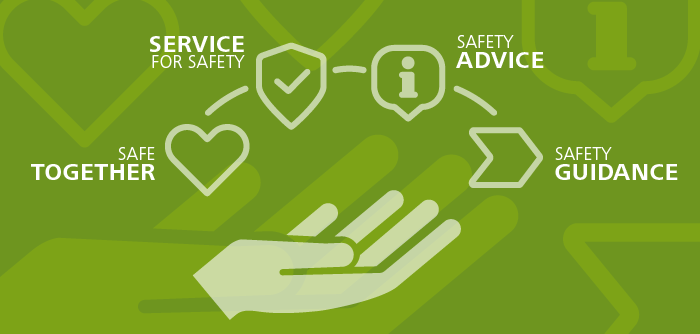 Status as of 14 October 2020
Personal networking? A sure thing!
It's finally starting again! We are very pleased that we can welcome you again personally at NürnbergMesse. Our absolute priority is to ensure that our exhibitors, guest organisers, partners and visitors experience professional and successful trade fairs – while at the same time being safe and secure. On 23 June 2020, the Bavarian State Government has adopted a
hygiene concept* for the re-opening of trade fairs (the official German version of the hygiene concept can be found here), congresses and NürnbergMesse and other Bavarian exhibition companies played a major role in this.

We have implemented all measures with the greatest care, including extended hygiene standards, social distancing, and ensuring the traceability of contacts. Our goal was to create an environment for you where you can feel good about networking and business taking place again – from person to person.
According to the current (epidemiological) development, we assume that there may be changes in the protective measures. We keep ourselves up-to-date for you - our customers - and inform you continuously about the applicable regulations on this website.
* This translation was prepared by NürnbergMesse and is not an official document of the Bavarian State Government.
1. Safe together
2. Service for Safety
3. Safety Advice
4. Safety Guidance for exhibitors
Podcast of BrauBeviale Special Edition 2020
Talks with experts about the planning of the regulars' table of the industry
Further information in the podcast on ...
safety and hygiene measures
Podcast with Heinz Prießmann

tourism
Podcast with Yvonne Coulin
Contact
Feel free to contact us if you have any questions about these measures or safety - we are here for you!